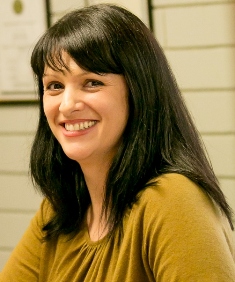 Meda was born in Romania and grew up in Austria. There, she started her acting career at a very young age under the tuition of Dagmar Truxer and Alois Haider. She became a permanent member of the "Burgtheater Hohenegg" at the age of 15 where she appeared in many classical and modern productions in lead and supporting roles. In her aspiration to greater challenges, Meda succeeded to cover a vast range of characters from drama to comedy and cabaret. Local and national theatre critics described Meda's performance in the highly acclaimed production of "The Witches' Trial" by Alois Haider as "as a stunning performance by such a young actress"
(Niederoesterreichische Landezeitung – Newspaper) and "Krone" (newspaper with national coverage) described Meda as being "one of Lower Austria's most promising young performers".
After moving to Australia, Meda began her film and television career and continued her training for film and TV under the intensive tuition of John Orcsik and Anthony Georgio. While studying law at Monash Uni,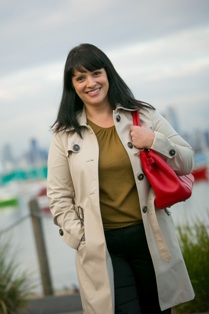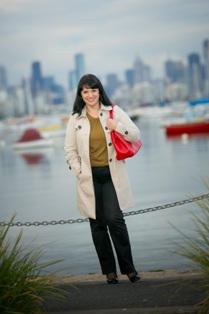 Meda appeared in lead and supporting roles in independent feature films like "Who is my enemy" and many short film as well as some minor roles in Australian television series and feature films like "Hating Alison Ashley" also adding a few TVCs into the mix of experience. Meda is currently playing Yasmine in the SBS TV series "Kick".
Meda's forte is speaking a few languages perfecly and having a great ear for accents which allowed her to pick up numerous dialects including Australian and General American in a very short time. She dedicates most of her time to acting, which has always been her great passion.
Her other big love is her Blue Heeler puppy with which she tries to spend us much time with as she can. She is also a very active person, training four times a week and likes to travel the world and visit exotic countries. She currently works as a solicitor in her day job.